The GYGF380B crack filling machine is our patented product designed for the repairs of road surface. It is capable of mending the cracks or ruts to prevent the water from infiltrating to damage the base of road or speed up the crack propagation to form pits. This maintenance process done by our equipment will be far more efficient and expedient.
Technical Parameters
| | |
| --- | --- |
| Generator set | 18Kw |
| Air compressor | 0.6m3/min |
| Burner | 1.0×105cal/h |
| Agitating motor | 0.75Kw |
| Discharging pump motor | 1.5Kw |
| Volume of sealant tank | 380L |
| Length of spray gun hose | 5.5m |
| Thermal oil volume | 200L |
| Trailer | PT-5 |
Before

After
Performance Characteristics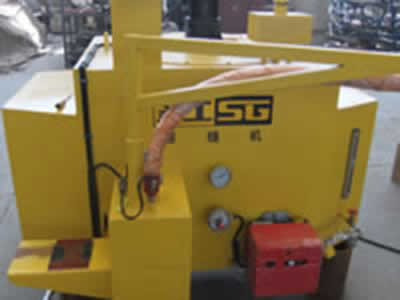 1. The burner, serving as the key part of our crack filling machine, is imported from the high quality supplier. It shows the safe and reliable performance. Fuel and air make perfect matching to keep stable burning conditions, high burning efficiency and little pollution to the environment. Good fogging effect of fuel results in low fuel consumption and low noise.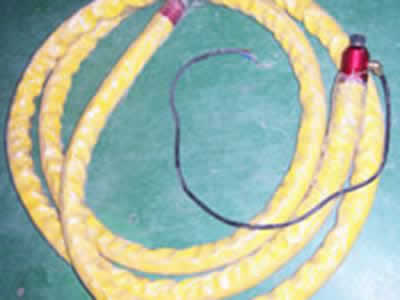 2. The high performance frequency converter can do the precise regulation of sealant discharging volume. The sealant is pumped without delay to minimize wear of material pump and prolong its service life.
3. The electrical heated discharging hose is to prevent sealant blocking the hose, light, convenient and flexible in use.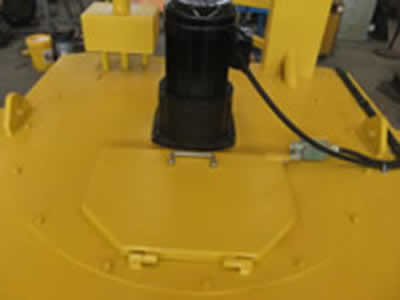 4. The crack filling machine concentrates all the blowing, cleaning and heating units in one. The elected air compressor is performs great in energy saving, noise proofing and durability.
5. The thermal oil indirect heating and vertical shaft beats the materials 360 degree makes sure the free of blinder corner and temperature is uniform for the purpose of avoiding partial scorching and aging.
6. Automatic temperature control system and digital display system are applied to guarantee stable and precise control to the temperature.
Configurations
| | | | | |
| --- | --- | --- | --- | --- |
| No | Item | Q'ty | Specs | Brand Place |
| 1 | Crack Filling Machine | 1 | Sealant: 380L Diesel: 170L Thermal oil: 200L | SG, China |
| 2 | Electrical heating tube | 1 | 6m | China |
| 3 | Burner | 1 | G10LC, RIELLO | Italy |
| 4 | Diesel generator set | 1 | 15Kw | China |
| 5 | Air compressor | 1 | V-0.6/8 | China |
| 6 | Agitating motor | 1 | 0.75Kw | China |
| 7 | Discharging pump motor | 1 | 1.5Kw | China |
| 8 | Material pump | 1 | 3 m3/h | China |
| 9 | Frequency converter | 1 | 1.5Kw, DELTA | Taiwan, China |
| 10 | Key electrical components | 1 | Schneider | France |
| 11 | Load truck | 1 | NJ1053BHDE2 | China |